SGInnovate Summation Programme

For Students
More than just an internship, the Summation Programme will enable you to gain invaluable feedback and mentorship while providing you with an opportunity to hone and test your skills ⁠— to be better at your game. Specialised training workshops will also be made available to you, along with exclusive invites to a multitude of Deep Tech industry and community events.
Monthly Award of
SGD$3,000 - 6,000
3- 6 Months
Apprenticeship
The Summation Programme gave me an opportunity to be in charge of an end-to-end product, giving me exposure to front-end, back-end, and deployment procedures. It also allowed me to work on NLP and Computer Vision problems, and I have gained a better understanding of how Deep Tech startups work.
Kang Hwee Young
NTU Undergraduate, School of Physical and Mathematical Sciences
The Summation Programme team organised plenty of team bonding and learning sessions for the apprentices. I joined their Deep Learning camps and learnt how to build my own neural networks from scratch. I really appreciate how they have never failed to check in with us regularly to get feedback from both the mentor and mentee.
Shen Yue
NUS Graduate, School of Computing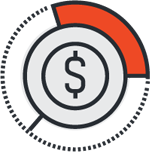 Attractive
Award
Receive a monthly award of up to SGD$3,000 from SGInnovate in addition to a minimum monthly stipend of SGD$1,500. Overseas students are also eligible for reimbursement of lodging and travel expenses.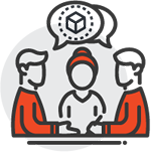 Cutting-Edge
Projects
Work on exciting Deep Tech projects utilising technologies such as Artificial Intelligence, Machine Learning, Deep Learning, and Blockchain across various industries.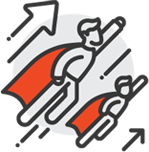 Rewarding Learning
Experience with Mentorship
A great opportunity to hone and test your skills, under the guidance of a highly skilled technical mentor.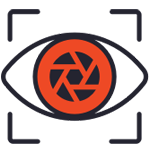 Focussed
Development
Gain new insights and skills through specialised workshops in your project area.
Networking
Opportunities
Get plugged into the Deep Tech ecosystem through exclusive invites to various Deep Tech industry and community events.
Alumni
Club
Make new friends and share experiences and learnings with a highly engaged and vibrant community of Summation Alumni through frequent gatherings.
Profile
You should be an undergraduate, Master's or PhD student with universities, or a fresh graduate with < 1-year of working experience.
Skills
Programming skills are required, and basic Deep Tech knowledge will be a plus point.
Experience
You should have experience from tech projects, other internships and relevant competitions.
Please fill in your details below to find out more about the organisations and their projects. You would need to disable your pop-up blocker, if any, in order to download the PDF.
Stage 1
Open for student
applications
Stage 2
Technical & cognitive
assessments
Stage 3
Interviews with
shortlisted candidates
Final Stage
Start of
apprenticeship
Two apprentices with SGInnovate's Summation Programme discuss their apprenticeships at Singapore-based startups Taiger and See-Mode Technologies.

Shen Yue, a recent apprentice with SGInnovate's Summation Programme, shares her experiences as an apprentice at Singapore-based artificial intelligence company Dathena.